As a devoted fan of concerts, festivals, and music in general, I, like many others, were devastated when the whole World went under lockdown last year. That meant that not only we couldn't leave the house without a mask and had to minimize social interactions, but we had to say goodbye to all our beloved summer festivals too. Personally, it was especially hard to let go of Electric Castle, one of the most popular festivals held in Romania, because it would've been the perfect graduation gift to attend the concert of an amazing line-up after finishing my university studies, thus including Twenty One Pilots, Machine Gun Kelly, The Neighbourhood, Alec Benjamin or Foals. The waves of the pandemic covered everything in the blink of an eye and washed away all my hopes and dreams for the best festival experience I could've ever had. 
Thankfully, this year the organizers came up with the idea of Electric Castle Special, which was similar to the original festival, only shaped in such ways to align with the criteria of holding concerts in the middle of a pandemic, which meant that those who were vaccinated or did a PCR test before entering the festival, could fully enjoy live music this August. One part of the festival was held in Bontida, the other took place in Cluj and included multiple locations with various stages. I had the sheer luck of my workplace collaborating with the festival, and this is how I got in, free of charge (of course, with the Vaccination Certificate and the intention to work), and was able to attend two concerts I was looking forward to the most – Slowthai and Carson Coma.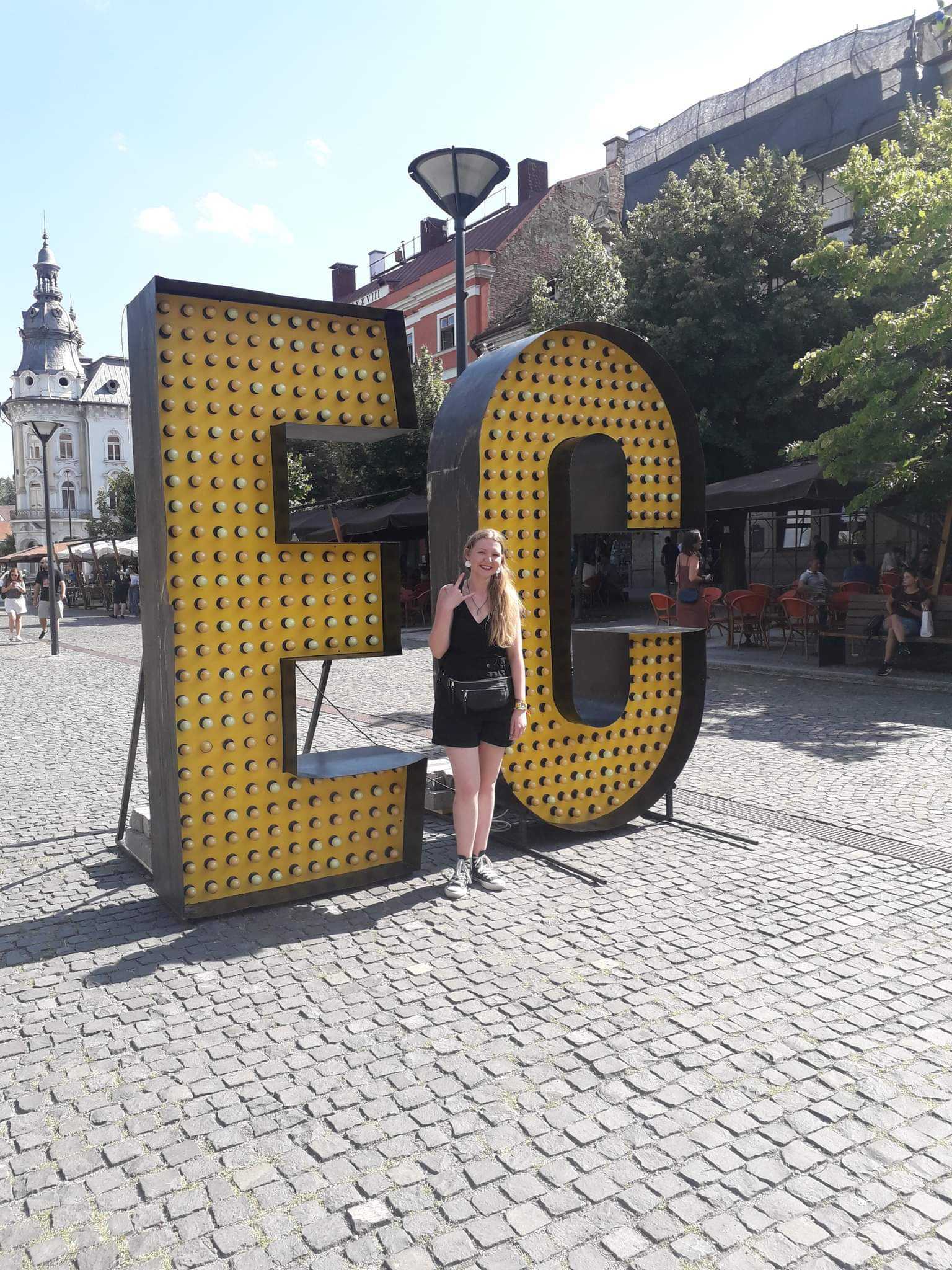 Slowthai is a British rapper from Northampton, and I have to admit, I only discovered his existence maybe a month before the festival started, thanks to an ad on which you could hear Doorman, a song he made in collaboration with Mura Masa. His music is a combination of hip-hop, punk-rap, and grime, some containing his views on political issues regarding Great Britain, which lead to a little bit of controversy around his name. I went specifically for this one song (worth it, I still remember how an old man was dancing next to me and just vibing to his music, probably having zero clue about what the lyrics meant), but I ended up staying for the whole concert because he was not only a genius on the stage but also very inspirational in all he was saying. To be frank, he made his way into my heart pretty fast and I just loved how open and outspoken he was. I would definitely recommend giving his music a go if one is not afraid to hear some spicy manifestations here and there.
Now you see, Carson Coma is the other end of the spectrum when it comes to my taste in music. While Slowthai could be called bold, fearless, and vulgar, Carson Coma is just a bunch of guys who give you the silly and awkward "boy next door" vibes, they are like the epitome of what a bohemian is. I became a fan of this Hungarian band a year ago when they released their album called Lesz, ami lesz (What will be, will be) which gained a lot of popularity and not by accident! They are a fresh addition to the Hungarian musical palette, mostly thanks to how they are able to combine and cover multiple genres, from alternative rock to the beat music of the 60s, and the way their lyrics work so well with what they intend to communicate into the World (a little fun fact is that they sing in English too, and even have a song in Italian).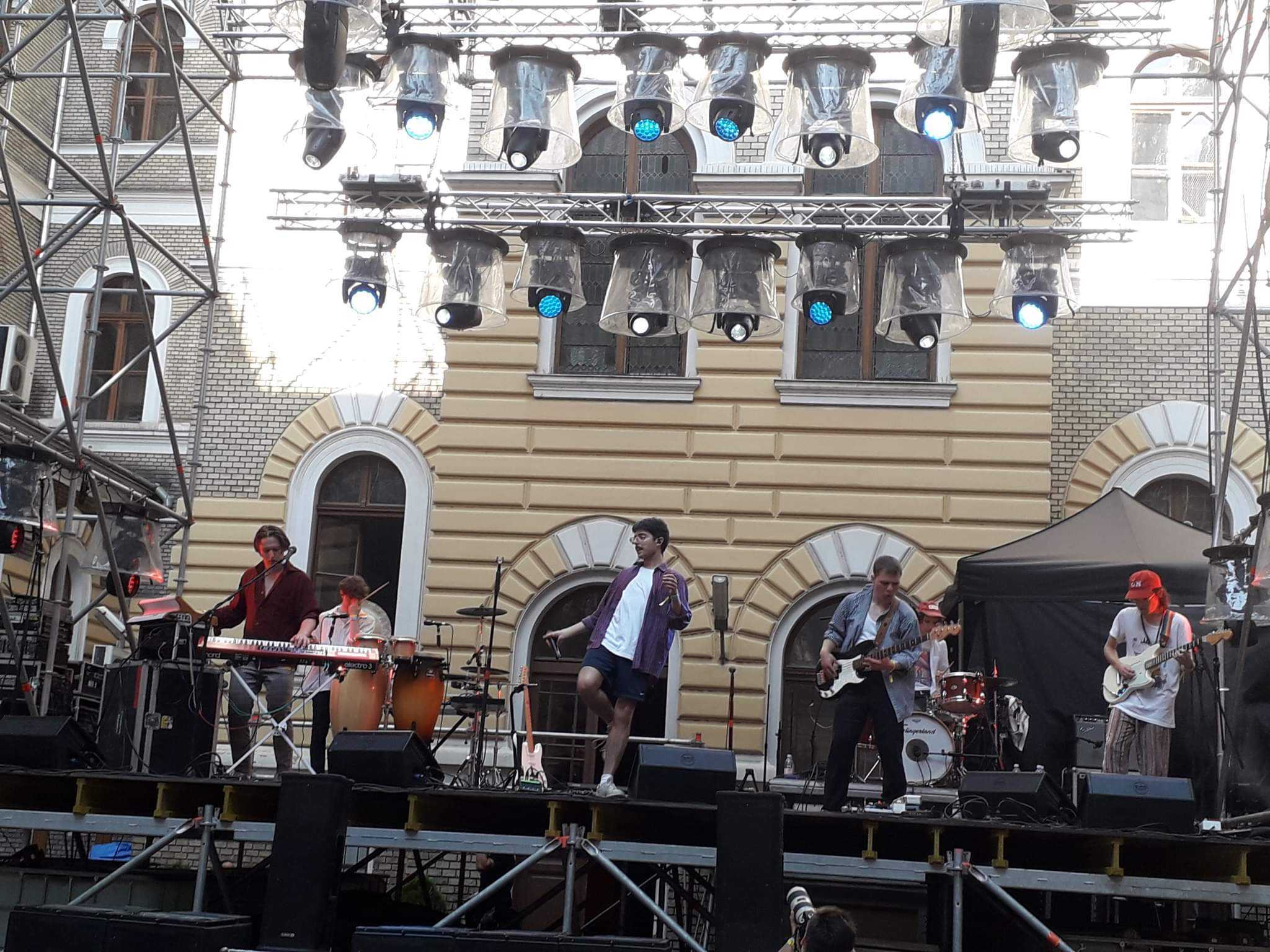 The connection they have with each other and with their fans is insane, not to mention how purely talented and bright these guys are. Me and my friend who loves Carson Coma just as much as I do, couldn't skip the opportunity to attend their concert. And we are so glad that we went! I can't say there were many people there (If somehow any of the Carson Coma members ever stumble across this article, I have a message for you guys: Please don't let this discourage you and come back to Cluj someday to play many more amazing shows! In fact, I know people who couldn't attend the festival, but would've loved to be there.), but these guys had so much energy, put their heart and soul into the whole show, and were really humble and kind to the people who gathered to see them, as they came down to chat a bit and take some photos with the fans. It was such a great experience to see and hear them live in so many ways, and I am really grateful that I could be a part of it.
To conclude all, Electric Castle Special was an amazing experience, even if I couldn't enjoy all the concerts held. My heart is still aching for the Aurora concert I had to skip because of work, but I believe that both Slowthai and Carson Coma did a great job fulfilling the "withdrawal symptoms" that last year caused in me with the canceled festival season. My advice for you is: don't waste your youth by not attending festivals. It could change your life and get you out of your comfort zone in the best way possible! And yes, I know, the pandemic isn't something that should be toyed with, but as the example above states, it is possible to have fun in a carefully checked and well-organized environment, if people decide to behave like decent human beings, and follow the rules required.
I hope that next year will bring back the original festival too, and we will be able to enjoy the live music experience further!